Shiatsu is touching – from head to toe, from heart to soul. Shiatsu is moving – stagnating patterns can be resolved and new degrees of freedom discovered. I am fascinated by the interaction between the physical, mental, emotional and spiritual aspects of our being, and how mindful touch can rebalance these forces within us. More rewarding than reading about Shiatsu is experiencing it though. I'm looking forward to hearing from you!
About me: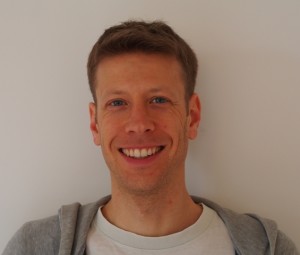 Born 1977 in Brussels, grew up in Switzerland and the United States
Master of Science in physics from the University of Bern
Energy Policy Advisor at the Swiss Federal Office of Energy
Shiatsu education at the International Shiatsu School ISS Kiental
Regular practice of Yoga, Qi Gong, Vipassana Meditation
Languages: German, English, French, Dutch,
Italian

Practicalities:
I treat at Hubelmattstrasse in Bern or at Neuhausweg 3 in Ittigen.
A treatment costs CHF 120 at the regular price and CHF 80 for students, self-payers and low incomes.
Do you have a health insurance for complementary medicine? I'm recognized by the register for experiential medicine EMR and the ASCA Foundation. If your insurance is associated with one of these, a part of the costs will be reimbursed.